Manolo Blahniq set to debut for Noonan and Thornton in Newell Stakes
Nov 20, 2015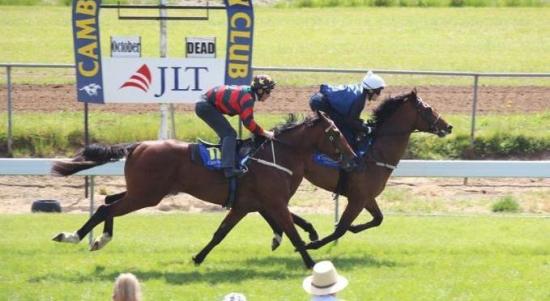 An impressive winner of three trials, Manolo Blahniq is set to debut at Avondale tomorrow for Craig Thornton who has been temporarily assigned the horse by Victorian trainer Tony Noonan.
The 2-year-old colt by Jimmy Choux has been to the trials three times for three decisive wins and is set to line up at Avondale in the Listed Murdoch Newell Stakes with Matthew Cameron in the saddle, fresh off victories in the 2000 Guineas and 1000 Guineas.
Purchased by Noonan at the 2014 Karaka Select Sale for $115,000 NZD, the Victorian horseman elected to keep the colt in New Zealand whilst syndicating it amongst his Australian clients.
"I was first attracted to him because I train his half-sister (Red Silhouette) who was a forward type and when I inspected him at the sale, I was just blown away by his physique," Noonan said.
"As a physically mature yearling, I left him with Craig Thornton, who I have known for a long time and does excellent work for our stable in New Zealand, with the intention of heading towards the Karaka Million."
Following his second trial win, Manolo Blahniq was purchased into by Christchurch Businessman Greg Tomlinson, whose Nearco Stud bred the colt.
Despite three trial victories, Noonan remains bullish about his colt's chances of winning on debut.
"It hasn't been the ideal lead-up into tomorrow because the colt was actually set to debut last month before a stone bruise derailed that plan.
"But Craig did a fantastic job to bring the prep back on track but it just meant we had to trial him a third time to keep him ticking over.
"He's largely raced by long-term clients of mine so it's great to see them really excited about tomorrow."
Whilst the Karaka Million remains Manolo Blahniq's target, Noonan has also nominated the imposing colt for the Blue Diamond and Golden Slipper.
Manolo Blahniq is in Race 3 at Avondale which is scheduled to jump at 11.58am AEDT.