Beleura Belle Victorious For Noonan's Big Group Of Social Syndicate Owners
Apr 18, 2016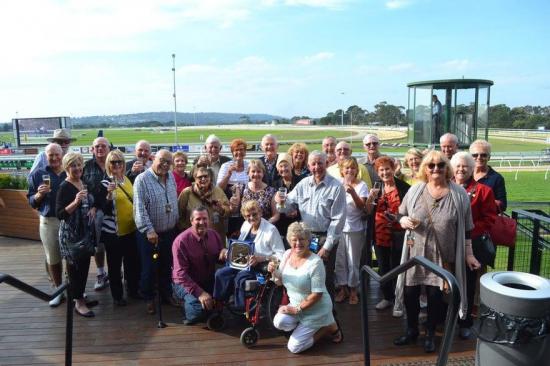 With more than 75 owners on course, the Mornington grandstand was rocking by the 100m mark when Beleura Belle hit the front and ultimately salute for Mornington-based trainer Tony Noonan.
As the flagship horse for Noonan's Social Syndicates, Beleura Belle is raced largely by residents of retirement villages on the Peninsula.
Amongst the happy owners was Laurie Quinlan, syndicate manager of the Beleura Racing Club and resident of the Beleura Village who were responsible for naming the filly.
"We were hoping for a good result and it was beyond our wildest dream," Quinlan said after the win.
"It was a wonderful ride by Jake (Noonan) and the roar from our supporters up in the stand was deafening."
The concept of social syndicates was spawned by Tony Noonan as a way to get like-minded groups together to enjoy the thrill of racing a minimal cost.
"Tony came to the village as a guest speaker and the concept of social syndicate appealed to the village."
"It was a way of getting us together with a different group of people and it's worked a treat.
"We've now got two syndicates running out of the village. It's a wonderful way to enjoy racing at a very affordable cost and its wonderful social interaction with friends."
Jumping well from barrier 2, regular jockey Jake Noonan pushed forward in the run to settle just outside the leader in what was a muddling tempo.
With the 3-year-old filly by Excellent Art relaxed in the run, Noonan commenced his run 400m out to collar the leader upon straightening.
Hitting the front with 100m to go, Beleura Belle ($2.10F) was strong to the line holding off Chasson ($5.50) and Volcan De Fuego ($3.20) in third.
For more information about Social Syndicates and joining a Social Syndicate horse with Tony Noonan Racing, please contact Gemma via email to: gemma@tonynoonanracing.com.au