PROMISING APPRENTICE WALLACE TO JOIN STABLE
Aug 27, 2012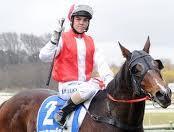 Brisbane apprentice Bradley Wallace will stay on with Tony Noonan Racing for the next twelve months following his recently completed three month stint on loan from his father, Brisbane trainer John Wallace.
The promising lightweight rider has ridden ten winners with a further thirty two rides in the major prizemoney from eighty nine rides in his time to date with Tony.
Tony praised the appointment of Brad saying "I have been extremely pleased with his progress and he has impressed us as a natural lightweight with a good work ethic".
Everyone at Tony Noonan Racing wishes Brad every success over the next twelve months in the very competitive Melbourne and Victorian scene.