TOM NOONAN DOES "WHATEVERITTAKES" FOR HIS MATE & CHARITY
Jul 06, 2012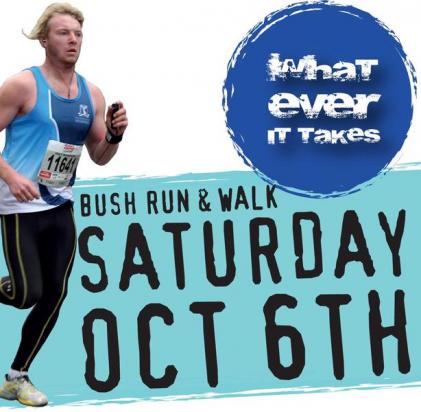 On the 19th of September 2011, I sadly lost my best friend Jake Rolls to a battle with cancer. he was diagnosed at the age of 20. Before he died he created a charity organization called "Whatever It Takes" to help others.

On the Saturday the 6th of October i will be Running 8km for Jake and his "Whatever It Takes" Army, please help me by sponsoring me and donating to the "Whatever It Takes Run" and the "Standby you" organization.

I would really love it if people involved in Racing got involved or wanted to join and run with me. Jake was known to love Horse Racing especially the local meetings at Mornington were he could enjoy the sunshine, beer and a punt with his mates

Here's just a brief story on how "Whatever It Takes" came to be:

One of Jake's goals as a cancer patient was to complete the Stand By You Hepburn Challenge on the 22nd October 2011. Jake said" I have had so much emotional and practical support from others to help make my life a little easier on a daily basis. They have given me quality in my life. It is so good not to have to worry about paying the bills all of the time while you are out of work. You can concentrate on trying to get well again. When I saw the flyer for the Hepburn Trail Challenge…I could see how we had the opportunity to help raise funds for other people in my circumstances who have not been as lucky as I have"

Jake sadly passed away on the 19th September 2011, and did not get to complete the Hepburn Challenge, but his dream of helping others did come true as his team raised over $5,000.
Jake's courage, determination and strength he showed during his battle with cancer inspires all that knew him in their everyday lives. But it was also Jake's giving nature that surprised everyone. At a time of his own despair, he still thought of others, and instead of saying 'poor me' he said 'what about them'

Running for you mate, love you always

Tom Noonan

Links:
http://standbyyou.gofundraise.com.au/page/tomnoonan
http://www.whateverittakes.org.au/
http://www.youtube.com/watch?v=kzRWV5_dJP4&sns=fb