Raven's Blaze surges to victory at Sandown for valuable city win
Feb 20, 2019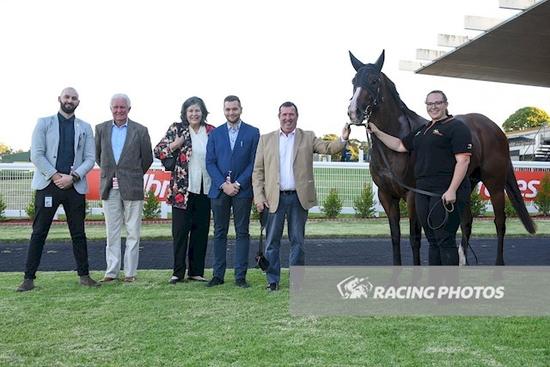 It was two winners in two days from two starters for Mornington-based trainer Tony Noonan after Raven's Blaze proved too tough at Sandown in the Ladbrokes Multiverse Handicap over 1000m.
The win provided the 4-year-old Captain Gerard mare a valuable metropolitan win, continuing the excellent family tradition for mares in the family raced by breeder-owner Joanne Spears.
"Joanne (Spears), who is here today, bred the lot out of this family. I've had the good fortune to train a lot of them and they've all got that element of toughness about them," said Noonan.
"She gives them plenty of time as young horses and they've all got a bit of fire in them.
"He (Jake Noonan) rides her a lot in her work so I didn't really have to tell him too much. That's the beauty of having your son on. He's got a good understanding of her and I've always liked using my own men."
Jumping well from barrier 6 in the field of 10, rider Jake Noonan was able to sit outside the leader off just a moderate tempo where his mount settled well in transit.
Upon straightening, Raven's Blaze ($12) ambled up to the lead comfortably finding the front, before giving a strong kick by the 200m mark. With others back in the field gradually making ground, Raven's Blaze continued to find more and hold on to win by a half-neck on the line from a fast finishing Miss Vixen ($3.50F).
"I was confident I had held on," said Jake after the win.
"To her credit, she was left a sitting duck a long way out especially with the good rise here at Sandown.
"She just didn't have any luck from a bad gate and a lot of speed at Moonee Valley last start but today with no pressure on her, she just landed outside the leader and conserved some energy and held them off."
The win was Raven's Blaze's third from just 9 starts, taking her prize money beyond $60,000 for Spears who races the mare with friends and family, many of which also raced Raven's Fires - another city-winning mare trained by Noonan.